Artist ☞ Laura Honsberger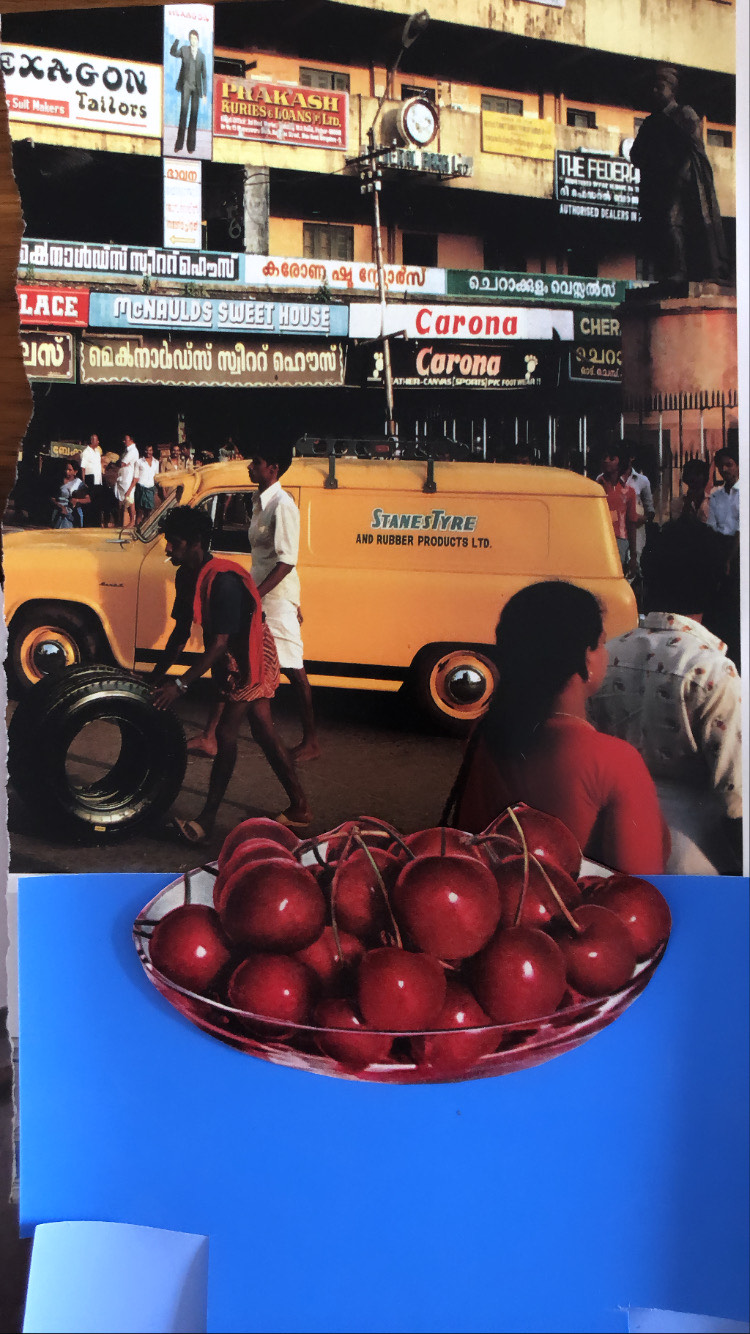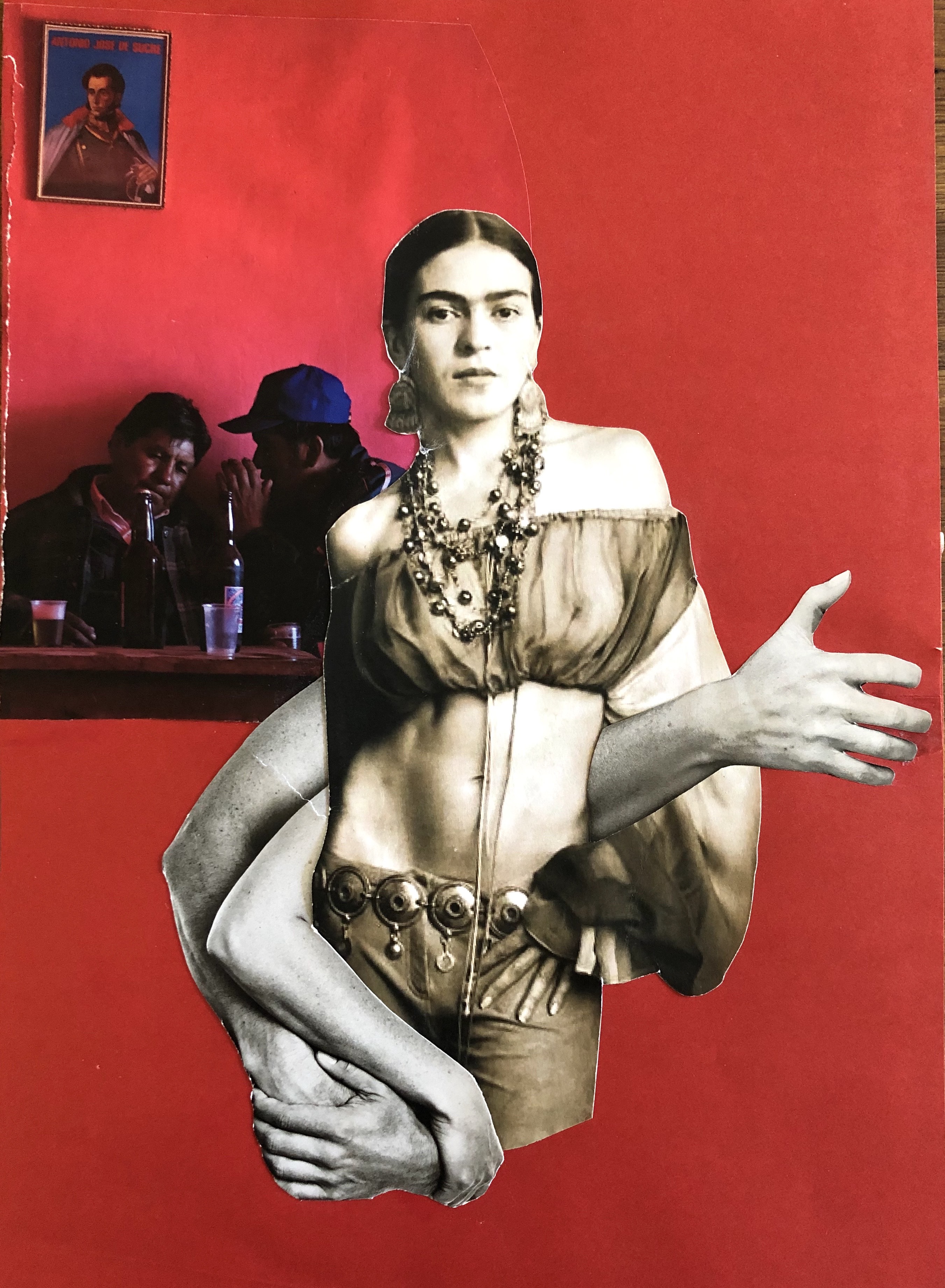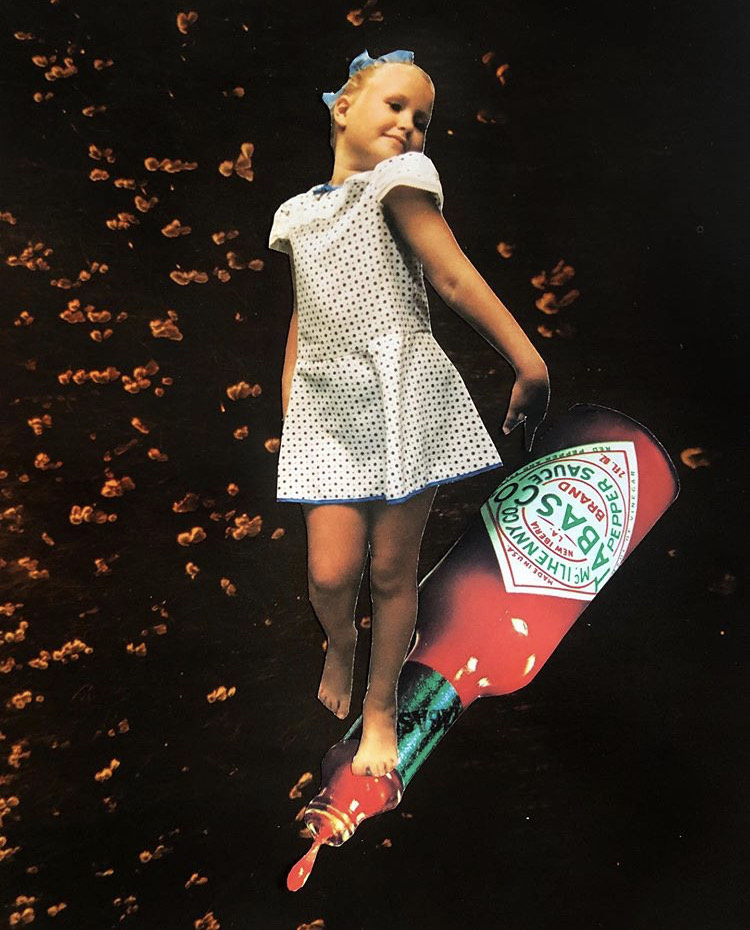 Laura is an artist from Toronto who uses clay, textiles, and magazine collage, to capture with photography how people contain themselves when presented with varying textures, shapes, and colours of wearable art. This has been an ongoing design project for several years that she has been calling Seconds. The visual process can be seen via Instagram,
@alloftheblue
" To loosen up my mind before working on Seconds, I collage using travel magazines and vintage photo books. I am drawn to photos that are obviously posed, uber vibrant, and of humans showing obvious emotions. I enjoy reworking the subjects to create an image that is set up like an advertisement or magazine cover. But nothing is being sold; there is no story for sale and no product with an obvious use. I love when people look at them and tell me what is going on in the image to them - as the images are arranged in a way that our brains recognize from a thought-out magazine. But there is truly no sense to them.
Collaging is useful to me before working on Seconds as it reminds me to let go of the techniques I was taught that create "acceptable art". Craft and design has no bounds, no set materials. Anything can be put together and achieve functioning art. My collage and photography can be accessed via Instagram,
@__honsberger__
"
1. Winners & Losers
2. Snack Time
3. Held
4. Baby Bottle BOP